where
innovation

meets

agility
IN

novate,

IN

spire, and

IN

fluence, are the three IN"s" that drive IN3's

motives

and

values

That is how we came up with our name, and simply IN3 that can be pronounced as 'In-cube' which reflects the company role to incubate top talents, big Ideas and already validated born in the cloud products and offer the right vehicle to take it to global impact and reach.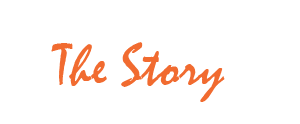 IN3 was founded in 2017 to solely focus on developing and selling
cloud-based

software products
Starting with an established portfolio of three diverse and powerful products.
We aim at creating global impact. Our products came to the company through acquisition and have been holding their positions in the market for more than two years with 2 Million USD R&D investments and a prestigious customer base across Middle East and Africa region.
We strive to create an environment where talent, innovation, and growth are
the name of the game
we invest in technology of tomorrow and incorporate fine ideas to build software products that create global impacts and sustainable business values.
"Never doubt that a small group of thoughtful, committed citizens can change the world; indeed, it's the only thing that ever has". ~ Margret Mead
And so, we do believe that IN3's motivated INnovators can INfluence and INspire the world.